Worker's Compensation Insurance
---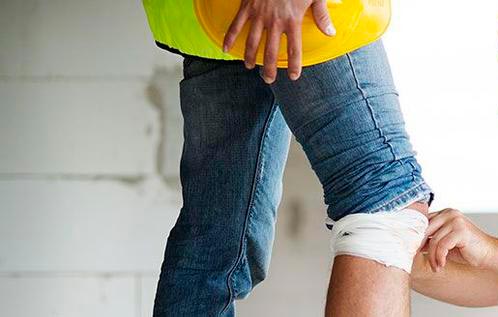 Managing a successful business also means having a happy team. As a business owner, you need your employees to be content, healthy, and ready to deliver results. Every member of your team should be able to perform at the highest level of professionalism. To achieve this, you need to make their workday safe. That's why you need a Worker's Compensation Insurance
This insurance provides important protection which is not only required by law, but also improves team spirit
Such care and attention from the company ensures employee dedication and loyalty. This, in turn, results in quality service and happy clients. Give your team a piece of mind and a promise that their income is not at risk. Believe us, for some of your team members, this will mean a lot.
If your business is located in Los Angeles and supposes risks in day to day operations, we can help you. It's clear that every type of work includes different risks. For this reason, our team does not move forward without exploring your operations first. We look at your team, your services and the daily operations. We talk to you about the risks you see and learn the history of work-related injuries. Only after this we go out to look for the best coverage for you.
Looking around and researching every single insurance provider is time-consuming. It also demands a lot of resources and energy, which you can use in your business instead. By partnering up with LA Trucking Insurance, you can focus on your everyday operations, while we work on securing them.
Obtaining this insurance will also help your company become a more attractive workplace for future applicants. Since this is a mandatory insurance for many businesses, you can use our resources to find the best option. Remember, you are still free to choose the benefits of the package your business will be paying for.
What Is Worker's Compensation Insurance?
---
As a business, you are required to obtain certain insurance coverage. Sometimes, it's hard to differentiate if those insurance plans overlap or are, in fact, the same thing. So, it's important to understand that a worker's compensation plan is not a health insurance. First off, it covers your employees if they have been injured during working hours. It also makes sure employers carry out their obligations during employee's inability to work. Additionally, this insurance covers occupational diseases received in the course of work. Usually, this insurance provides wage replacement and medical benefits. However, in some cases, it can cover additional services needed to help your team member recover.
Your employees will be eligible for these benefits only if the injury or the accident happened during the working hours. For transportation companies, these plans will cover their drivers while they are on the road.
We know your productivity levels drop every hour your best employees are out. This insurance makes it possible to have a quicker and more organized recovery process. By having the necessary resources, your team can return to work quicker and with renewed energy.
An employee is eligible to receive benefits if he is injured:
At the workplace
In an auto accident while on company business
Becomes ill with a work-related illness
What Does Worker's Compensation Insurance Pay for?
---
Although each state has specific regulations, this type of insurance provides payments for each of the following circumstances:
Medical treatment
Rehabilitation services
Death benefits to surviving spouse and dependents