General Liability Insurance
---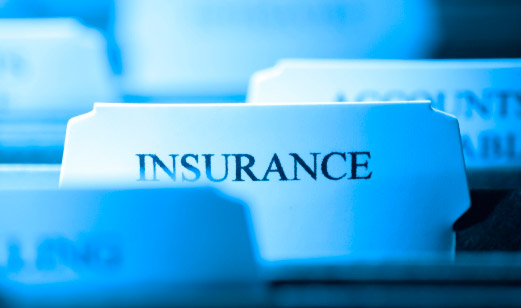 Your company evolves every day. This often means dealing with third-parties, and this is where problems may arise. The general liability insurance policies we offer to our clients are designed to cover you from such cases.
This insurance secures the financial assets of your business from third-party claims. These claims may arise from a number of incidents, like bodily injury or damage of the third-party property. As such incidents can be caused by you or your employees, the packages also include any medical and defense costs your business might be subjected to.
Signing up for a general liability insurance will ensure your business operations run smoothly. In some cases, a general liability insurance will be required by your clients and partnerships. Since different packages offer different benefits, you need to choose wisely. Make sure the plan you've picked covers the most vital needs of your company.
So, if you're looking for an insurance partner in Los Angeles area, get in touch with our friendly support team. We're not only dedicated to finding the best insurance packages, but we are also open to chatting. Whether you have an insurance question or simply want to explore the possibilities, start by requesting a free quote. Tell us about your business and we can show you the most affordable options.
What Does General Liability Insurance Cover?
---
Your business needs complete protection against a variety of unfortunate circumstances. Therefore, business liability insurance provides several different levels of protection, including each of the following aspects:
Bodily injury – coverage for injuries that you are legally liable for regarding other individuals
Defense costs – protection for the legal expenses involved in defending your company against lawsuits
Medical payments – coverage for expenses incurred when bodily injuries take place during regular business processes
Personal and advertising injury – protects your company against financial loss related to claims of libel and slander that are unrelated to your business services
Property damage – coverage for damages to property for which your business has legal responsibility
Circumstances Necessitating General Liability Insurance
---
Protecting your business against third party claims is an essential aspect of keeping your company solvent. Commercial liability insurance safeguards your company's financial assets against claims associated with medical costs, bodily injury, and damages to another individual's property. Whether or not an accident or injury occurring on your premises or through the actions of one of your employees is your fault or not, your company needs the type of financial protection that can safeguard your business livelihood.
You should consider obtaining this type of protection for your business if any of the following circumstances apply to your professional services:
You or your employees have access to your client's equipment.
The company or individual with whom you are entering into a business agreement requires you to obtain it.
Someone in your company visits a client's place of business.
A client visits your place of business.
You or one of your employees speaks or writes about a client's business.
Your company utilizes a third-party location to conduct business-related activities.