Commercial Truck Insurance in Los Angeles
---
Transportation often determines the quality of your services. Deliveries need to be made on time, while you need to make sure your trucks stay in business. Even if your trucks suffer from serious damage, you must be able to get them back on the road fast. Your business may just as well depend on it.
If you're operating a business in Los Angeles area, no doubt, your commercial trucks will need to be insured. Even if the truck belongs to you personally, you need a commercial truck insurance, to use this truck.
Trucks are not only serving the vital arteries of your business, they're also being heavily monitored by the public. These vehicles can be a threat to others due to their size and a concern for public safety. As a business owner and a member of your own community, you need to make sure your vehicles are properly insured before they leave your garage.
Los Angeles GLG Insurance Team
---
It doesn't matter what type of business you're operating. You can cover a single truck, tractor, trailer, or a fleet of those vehicles. Multiple benefits and options for each package may vary. This is why it's important to have experts look through each package and pick the best for you. GLG Los Angeles Trucking Insurance team unites a team of specialists that are constantly on the lookout for efficient packages. We use the best of our findings to help our clients and keep their commercial trucks on the road.
If you are looking for a long term and reliable partner, make sure to learn the details before signing. Does the insurance plan cover your main needs? Are there any hidden fees or requirements from your side? Can you afford that rate regularly? Our insurance agents will work with you through the process, providing sound advice and consultations. We will also present the options that are most suitable for your needs. It helps you to avoid of wasting your time on reviewing options that are never a good match. Instead, you can focus on doing business.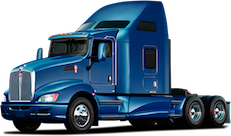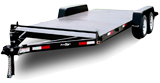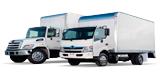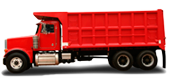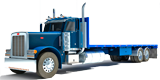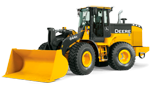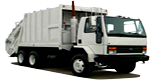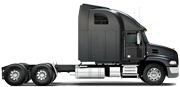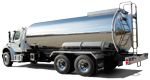 Commercial Trucks We Insure
---
GLG Los Angeles Trucking Insurance provides plans for each of the following vehicles and more:
Auto hauler trailers
Box trucks
Dump trucks
Flatbed trucks
Front loaders
Garbage trucks
Semi-trucks
Tankers
Tractor-trailers
What You Get from the Experts at GLG Los Angeles Trucking Insurance?
---
Our team of experienced insurance agents always acts on the principles of integrity and efficiency. We first talk to you and analyze your business profile. Only after that we go searching for insurance plans that can meet your needs. We are happy, if you are happy. If your business is not properly covered, it means we haven't done our job yet.
We make sure the plans we offer come at the lowest possible rates with the best possible coverage. Our support team is always ready to talk to you, so you can have your questions answered before signing anything. The clients we serve vary in budget and industry. Our database is designed to help small, medium and enterprise businesses. And the pros don't stop here!
Our processes are flexible, allowing you to pick from a range of payment methods and packages. Demand based ccustomization of packages improves the coverage of your business and the cost. Finally, our client base is diverse, too. Whether you are a truck driver or a trucking business, we have a great variety for you to choose from. Your satisfaction with our service is a priority for us. This is why we'd love to hear more about how we can help you today.
Coverage Provided with Your Commercial Truck Insurance
---
When you obtain your truck insurance through GLG Insurance, you have the opportunity to get each of the following types of coverage, some of which are add-on customization to your policies:
Collision – refers to physical damage; several levels of coverage available; pays to repair or replace your tractor, trailer, or truck
Extended towing – allows you to have your vehicle towed closer to home for repairs
Non-trucking liability – covers incidents occurring during personal or non-business use of the vehicle
Occupational accident – coverage for work accident injuries, including accidental death and dismemberment
Passenger accident – coverage for family members and friends traveling with the vehicle operator when an accident occurs
Downtime – covers the insured for loss of income during a covered loss that precludes the use of the vehicle
Truck rental reimbursement –covers a portion of the rental cost for a truck while you are awaiting repairs to your vehicle
Loan gap – covers you in the event that a total physical loss for your truck does not leave you with a larger debt on your loan than the compensation received through your insurer
Why Use GLG Insurance for Your Commercial Trucks?
---
Here at GLG Insurance, we offer each of the following:
Customized policies allow you to tailor your contract to feature the coverage you need to protect your livelihood.
Flexible payment options that allow you to pay by mail, over the phone, and online. We offer several options for payments, including checks, e-checks, credit cards, debit cards, and more. You can opt to make monthly payments, pay your bill in two equal halves, or pay your insurance premium in full.
Our superior claims service is designed to give you peace of mind as quickly as possible, allowing you to get back on the road in no time at all.
Providing DMV service, our agents notify the DMV electronically of verification of your insurance coverage.